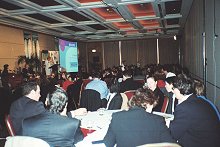 PR Services - The Philosophy of Behavioral PR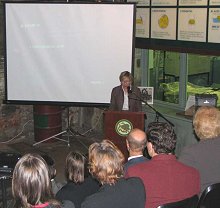 Know L'Edge has worked on PR and Marcomms projects for, and with, a wide range of organisations across many industries including retail, mining, not for profit, State Government, Councils, financial services, professional services, tourism, education, professional associations and can provide practical solutions, even on small budgets.
Know L'Edge practices the philosophy of behavioural PR and this is sometimes different to how many companies traditionally practice PR as it looks beyond PR "processes" and communication outputs and focuses on behavioural outcomes. The 3 main behavioural actions are:
Motivate the behaviour wanted.

Reinforce existing positive behaviour.

Modify negative behaviour.

For the target audience the action required may be:

Do something.

Not do something.

Allow the organisation/company to do something.

Ask The Guru

Got a technical question, or want to know what something means or want to know the best resources around? Then Ask the Guru, for free advice by using the contact form. A prompt response assured.

The PR Process

Know L'Edge will work with its Client to ensure each step is assessed in detail.

All the facts subjected to strategic consideration lead to a plan.

The sorts of roles Know L'Edge can undertake, or support Client staff in are:

Strategy, planning and research.

Program Design.

Public participation.

Industry participation.

Government and educational liaison.

Marketing communications.

Meetings & events,

Media placement & relations.

Preparation of print, audio and visual materials.

Interviews and news conferences.

Evaluation.